Belgium's Bolder Foods has announced that its plant-based cheese alternative, Chizou, is launching at 140 Delhaize stores across the country.
Made from locally-sourced cauliflower and chickpea protein, the "deliciously creamy" cheese is sold grated in three varieties — Pasta, Pizza, and Tex Mex. Bolder Foods said it chose cauliflower as a key ingredient because it is "naturally nutritious, a melting masterpiece, and the perfect plant for absorbing our delicious natural flavours".
Founders Ilana Taub and Michael Minch-Dixon launched their first venture nine years ago, a snack brand designed to fight food waste. Now, they have shifted their focus to alt-dairy. Though Bolder Foods is starting out with plant-based cheese alternatives, the company says it is also working on non-dairy cheeses made using biomass fermentation.
"We're developing animal-free cheese that combines pleasure with positive impact," said Bolder Foods on its website. "Our mission is to use technology to push the boundaries in dairy without compromising on taste, pleasure, or experience."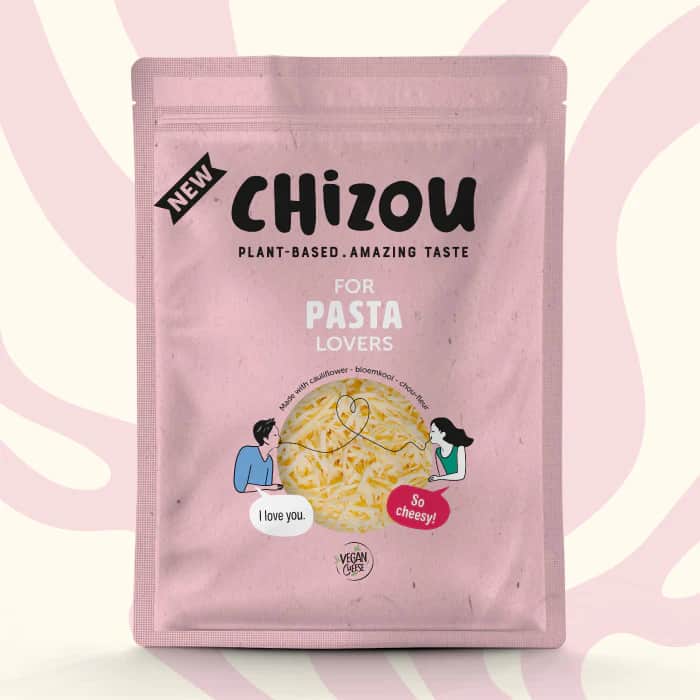 Plant-based in Belgium
Last year, research suggested that interest in plant-based diets was skyrocketing in Belgium, especially with regards to meat alternatives. Burger King Belgium reported earlier this summer that a huge one in three Whoppers sold is now plant-based.
Meanwhile, Delhaize — one of the top supermarkets in the country — is working to double the number of plant-based products it offers by 2025. The chain says it foresees "a massive shift to plant-based food".
"By increasing the range and making it more clearly visible in the stores, we want to make the step to that range more accessible, because we are well aware that there may still be some barriers. People are not always familiar with the taste and texture. Or wrongly think it is very expensive," said Delhaize spokesman Roel Dekelver.